Akshay Kumar to announce the release date of Oh My God 2!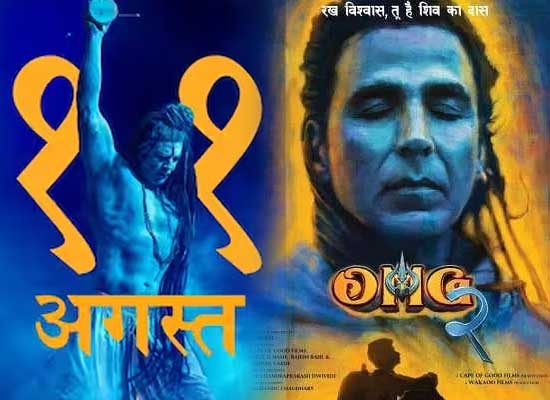 Oh My God, a 2012 release starring Paresh Rawal and Akshay Kumar, was a smash hit. Akshay Kumar is back with the social comedy Oh My God 2, 11 years after the success of Oh My God! Akshay Kumar played Lord Krishna in the previous installment; however, in the next sequel, Oh My God 2, he will play Lord Shiva, and the movie's posters have so far piqued fans' interest. Akshay Kumar, Yami Gautam, and Pankaj Tripathi play the main characters in Oh My God 2. A release date announcement would be made soon, a media source said a few days ago, adding that the movie will be shown in theatres. Akshay Kumar just shared a new poster and revealed the movie's theatrical release date on his Instagram account.
On Friday morning, Akshay Kumar announced on his Instagram page that the movie will hit theatres on August 11, 2023. "आ रहे हैं हम,आइयेगा आप भी. 11th August. In theatres. #OMG2," wrote Akshay Kumar. He also released a new Oh My God 2 poster, which depicts him as Lord Shiva. Along with 'OMG 2' printed underneath it, the poster also has the release date written over it in Hindi. On her Instagram page, Yami Gautam published the identical poster at the same time. She wrote, "The date is locked! #OMG2 releasing in theatres on August 11, 2023. See you there!"