Ashton Kutcher opens up on Demi Moore's memoir!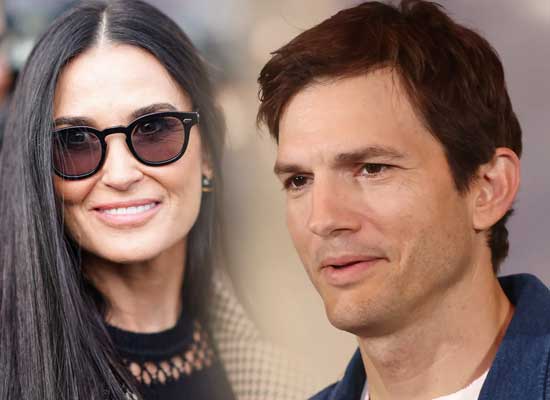 The well-known American actor Ashton Kutcher has been constantly making headlines for both his reel and real life. The actor, who is also famous for his social media presence, has also got embroiled in controversies numerous times, particularly due to the stands he took on child sexual abuse and trafficking.
Now, Ashton Kutcher is garnering attention once more with his response to his ex-wife Demi Moore's memoir, and some exciting disclosures he made about his personal life in the latest Esquire cover story.
The Coming Soon star, who disclosed that he was just 26 when he tied the knot with Demi Moore, confirmed that he still maintains a great relationship with her three daughters who are now grown-up women. However, he further added that being a step-father was a huge responsibility for a man in his twenties. "I was twenty-six, bearing the responsibility of an eight-year-old, a ten-year-old, and a twelve-year-old. That's how some teen parents must experience their twenties," remarked Ashton Kutcher.
In a media chat, Ashton Kutcher confessed that Demi Moore's memoir pissed him off, as it revealed too many details of their relationship. "I was pissed. I had finally gotten to a place where the press had really laid off me and Mila (his wife), and my life and my family. And then the next day, the paparazzi are at my kids' school," remembered the actor. However, he added that there are no hard feelings between them now.