Chris Evans and Lily James's night out in London?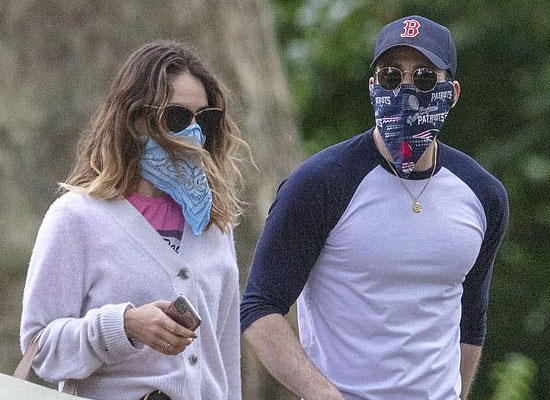 Amid unlock phase, Chris Evans and Lily James, who just might be the new Hollywood IT couple, enjoyed a latest night out in London. As per a media, the pair were spotted at Mark's Club in Mayfair, which is absolutely for private members only.
Post enjoying the party, the media people spotted Chris and Lily at 1 am outside the club as they left in the same taxi headed to the Avengers: Endgame star's hotel, The Corinthia. James, who lives in north London, looked beautiful in a red midi dress, which she paired with a black overcoat and strappy heels. On the other side, Evans looked striking as ever in a black suit with a matching sweater and Chelsea boots. Upon reaching the hotel, the two left the taxi separately with the 39-year-old actor entering from the main entrance while the 31-year-old actress took a phone call and then headed inside the hotel from the back.