Simone Ashley to hint at 'hotter than ever' season of Bridgerton!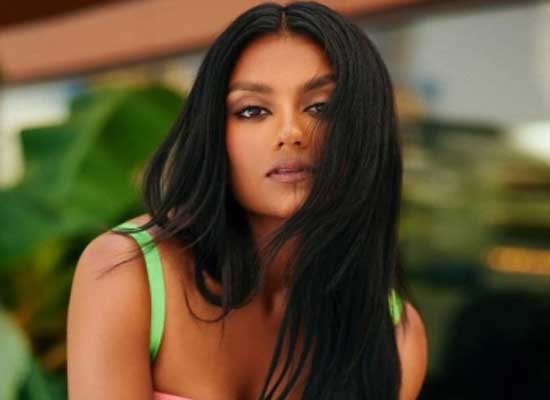 Since its December 25, 2023 premiere, the well-liked period drama Bridgerton has been able to capture the attention of online users. It has succeeded in turning performers who starred in the seasons of the wildly popular Netflix series into stars. Here is what Simone Ashley, a 28-year-old actress who plays one such character, has to say about the upcoming season of the historical drama.
Simone Ashey, a British actress, has provided some information regarding the third season of the wildly popular television show Bridgerton. Although the actress was unable to share much details regarding the upcoming season, she told to a tabloid, "I just think it is going to be hotter than ever."
Speaking about her character Kate Sharma, she revealed, "I think you're going to see a much more softer side coming this season. We'll likely be able to see that 'softness' in Kate's wardrobe, and in her marriage to Anthony Bridgerton [played by actor Jonathan Bailey]."
Ashley, who was the female lead in the previous season of Bridgerton, further added, "She's going to be quite content with her husband." Internet users all over the world adored Kate Sharma and Anthony Bridgerton's on-screen chemistry to the point where the second season of the series was even more popular than the already well-liked first. The second season of Ashley & Bailey, which starred Ashley and Bailey, had the highest opening for any English-language Netflix series at the time, debuting at number one in 92 countries.
Bridgerton, a Shonda Rhimes-produced series, has become a lucrative franchise thanks to its first two successful seasons as well as its successful spinoff, Queen Charlotte: A Bridgerton Story. The viewership figures demonstrate that fans from all around the world swarm to watch any narrative set in the Bridgerton universe.