Karan Deol and Drisha Acharya to host wedding reception at 18 at a luxury hotel in Mumbai!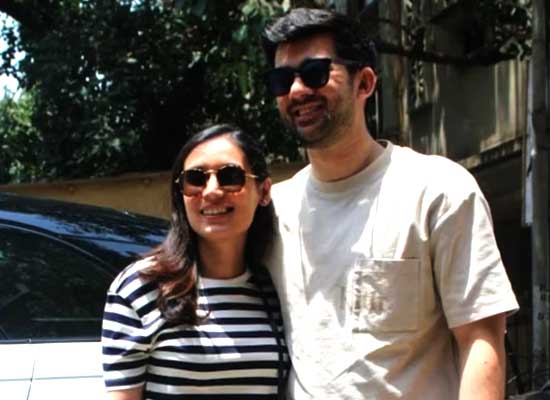 The Internet is already buzzing with rumours and reports regarding Sunny Deol's son Karan Deol's impending nuptials to Drisha Acharya. The news that Karan Deol got engaged on Dharmendra and Prakash Kaur's anniversary was first exclusively reported by a media source in May. We also mentioned that he would shortly get married in a small ceremony. Now that information about Karan and Drisha Acharya's planned nuptials has begun to circulate online, it has been rumoured that the event will last three days.
The wedding celebrations for Karan Deol and Drisha Acharya will occur on June 16, 17, and 18, according to a story in a newspaper. According to reports, their wedding celebration will take place on June 18 at Mumbai's opulent Taj Land's End hotel. According to the source, practically everyone from Bollywood and the South Indian film business has received an invitation to the wedding reception. It will be a lavish event, and according to reports, Sunny Deol and his wife have been working nonstop to make everything perfect.
A source revealed to a daily, "Deols khandaan mein shaadi hai, toh saara Bollywood aapko reception pe dikhega (This is a wedding in the Deols family so you can expect all of Bollywood to attend). You cannot quantify the magnitude of this wedding. Deols will do it with utmost grace and dignity and it is Deols, after all. 'Taj Land's End' occasion will be humungous."
Bimal Roy, a well-known director, has a great-granddaughter named Drisha Acharya. Dharmendra portrayed Nutan's unrequited lover in Bandini, the final feature film directed by Bimal Roy. Karan Deol, the grandson of Dharmendra, will soon wed Drisha, the great-granddaughter of Bimal Roy.