Priyanka Chopra to address Shah Rukh Khan's comment on not moving to the West!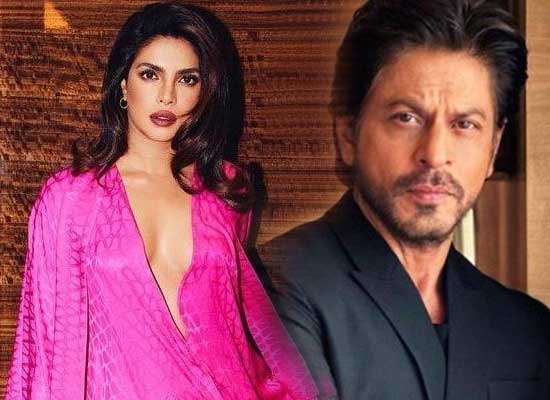 Priyanka Chopra is gearing up for the release of her forthcoming series Citadel, which will premiere on Prime Video soon. In the Russo Brothers' television series, Priyanka will play the part of spy Nadia Sinh alongside Richard Madden. Prior to the series' premiere, the actress has been busy promoting it. Priyanka recently spoke about moving to the West and figuring things out after breaking into Hollywood. She was also questioned regarding Shah Rukh Khan's remark about avoiding Hollywood.
At SXSW 2023, the interviewer cited Shah Rukh Khan's remark about why he doesn't want to move to Hollywood while asking Priyanka Chopra about how she managed to succeed in Hollywood. "So many actors who have come, Hollywood just wastes them. So many desi actors…like Shah Rukh Khan says, 'why should I go there (Hollywood), I'm comfortable here," told the interviewer, further asking Priyanka how she was able to make it in Hollywood. Priyanka responded to this and said that for her, 'comfortable is boring'. She said that she isn't 'arrogant,' she is 'self-assured,' adding that she knows what she is doing when she walks onto a set. "I don't need the validation of executives. I am willing to take auditions, I am willing to work. I do not carry the baggage of my success in one country when I walk into another country," revealed Priyanka.
She further revealed that she is known for her professionalism, and that she takes pride in that fact. Her father was in the military, and Priyanka said that it was he who taught her the value of discipline. "He taught me not to take the value of what you have been given for granted," revealed Priyanka.