Vikram Bhatt's daughter Krishna Bhatt to wed with Vedant Sarda on Sunday!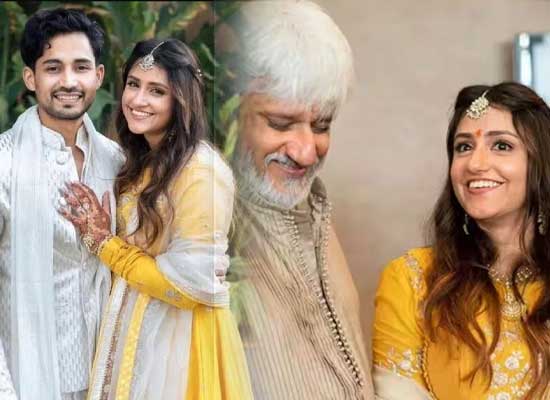 In December 2022, Krishna Bhatt, the daughter of actor Vikram Bhatt, got engaged to Vedant Sarda. On Instagram, Vikram Bhatt posted some gorgeous images from the time of their engagement ceremony. Krishna is now prepared to marry Vedant Sarda this weekend! Krishna announced that she will marry on June 11, which is this Sunday. The director of the thriller movie 1920: Horrors Of The Heart is Krishna. She has more than one reason to celebrate this month because the movie is also out in June!
While announcing her June 11 nuptials to fiancé Vedant Sarda, Krishna Bhatt revealed to a daily, "We had decided that we would get married in June and as luck would have it the film (1920: Horrors Of The Heart) is also getting released in June. So, as Papa says, I have two marriages happening at the same time. One with the love of my life and the other one with my audience."
Krishna claimed that the wedding will be traditional with "saath pheras" despite withholding the location or other specifics because she is a huge supporter of customs. Their nuptials will happen in Mumbai. Krishna informed the tabloid that they met a year ago and that it was love at first sight when describing how and when they met. They have been dating for a year and knew they would be married the day they met. Krishna and Vedant are getting hitched exactly one year later. "Our one year anniversary is our wedding day," revealed Krishna.